Anne P. Montague, PhD, Licensed Clinical Psychologist
Dr. Anne Montague completed her licensure over 25 years ago and has practiced in the northwest suburbs for many years. She trained at Loyola University - Chicago, where she earned her doctorate in clinical psychology, and interned at Cook County Hospital.
Dr. Montague works with adolescents, adults, couples and families. Her specialties include depression, anxiety, relationship issues, ADHD, women's issues and life transitions, including grief. Anne believes in a team approach to care, and consults regularly with other mental health professionals, medical doctors, school personnel and others if the client approves this coordination.
Anne focuses on a person's strengths, uses humor in treatment, and sets goals with the client to implement change.
Lynn Rodgers, MA. Licensed Clinical Professional Counselor
After receiving her Masters in Counseling Psychology at Western Michigan University, she completed postgraduate training at The Family Institute at Northwestern University in Evanston, Il. Lynn has also completed training in Emotionally Focused Couple's Therapy (EFT) and Eye Movement Desensitization and Reprocessing (EMDR).
Working with adolescents, adults, couples, and families, Lynn tries to create a sense of collaboration in care, focusing on working together to create solutions. Lynn's other areas of expertise include anxiety, depression, loss and grief, women's issues, parenting, and families.
Lynn strives to focus on strengths and abilities within an atmosphere of warmth, comfort, and humor.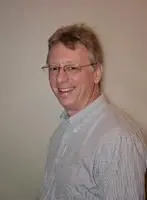 Ross Peterson, D.Min, Licensed Clinical Professional Counselor
Ross has been doing clinical counseling since the mid 1980s and completed his clinical training through Lutheran General Hospital.
Ross works with children, adolescents, adults, couples and families. His areas of expertise include depression, anxiety, life transitions, and vocational stresses and uncertainties.
Ross believes in supporting and activating the strengths that clients bring to treatment. He seeks to foster a positive and constructive atmosphere which helps people become their best selves.